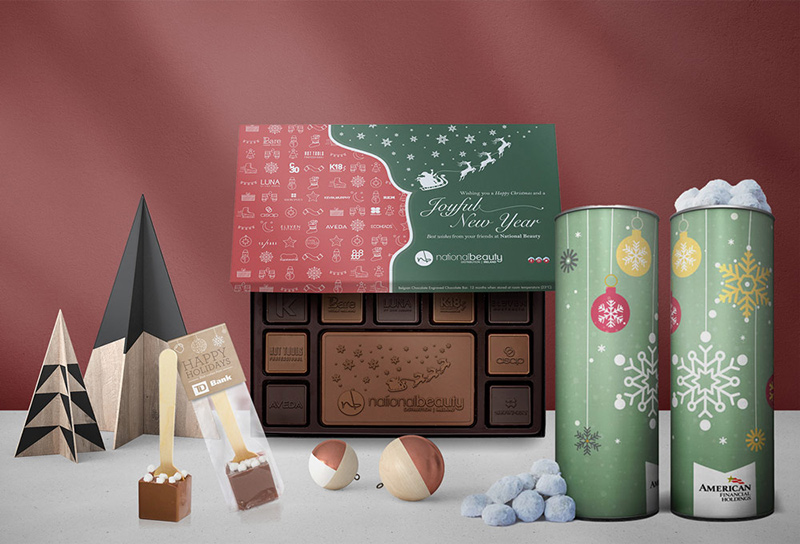 A popular quote says: "Gratitude is the completion of thankfulness. Thankfulness may consist merely of words. Gratitude is shown in acts."
Do you have employees whom you want to honor with a special end of the year gift? What about your loyal clients who deserve to be rewarded for their faithfulness to your company? Employees and clients are the lifeblood of any company - without them, there is no company. Rather than giving them a generic gift, why not go the extra mile with a truly unique and personalized gift that shows them how much they are appreciated - while highlighting your brand at the same time. With our custom-made corporate gifts that are personalized with your business´s message and logo, the recipients will immediately associate their beautiful gifts with a company that paused to say thank you.
Our gifts are perfect for holiday parties or New Years´ celebrations. Whether you are hosting a celebration in person or gathering virtually, selecting one of our fresh-to-order products will provide a personalized gift that will leave a lasting impression and sends well wishes.
At Chocomize, we make Holiday gifting easy
Simply find a product that fits your brand and budget and send us your logo, message, and ideas. One of our account managers will check all aspects of your project and provide you with ideas and a virtual mockup. You can also request samples to get a better idea of the size and quality of the products that you are interested in. We have successfully executed tems of thousands of orders and you can rest assured that our team will guide you through the options and provide you with beautiful products that you will be proud to give.

Are you looking to have the gifts shipped directly to your clients from our warehouse? Our shipping department are experts at shipping several thousand boxes per day and we have the infrastructure set up to choose the best carrier and rate option to make sure your gifts arrive on time and at the lowest cost to you. All you have to do is complete a drop-ship spreadsheet with your recipients´ addresses and we will do the rest.
Add a Custom Greeting Card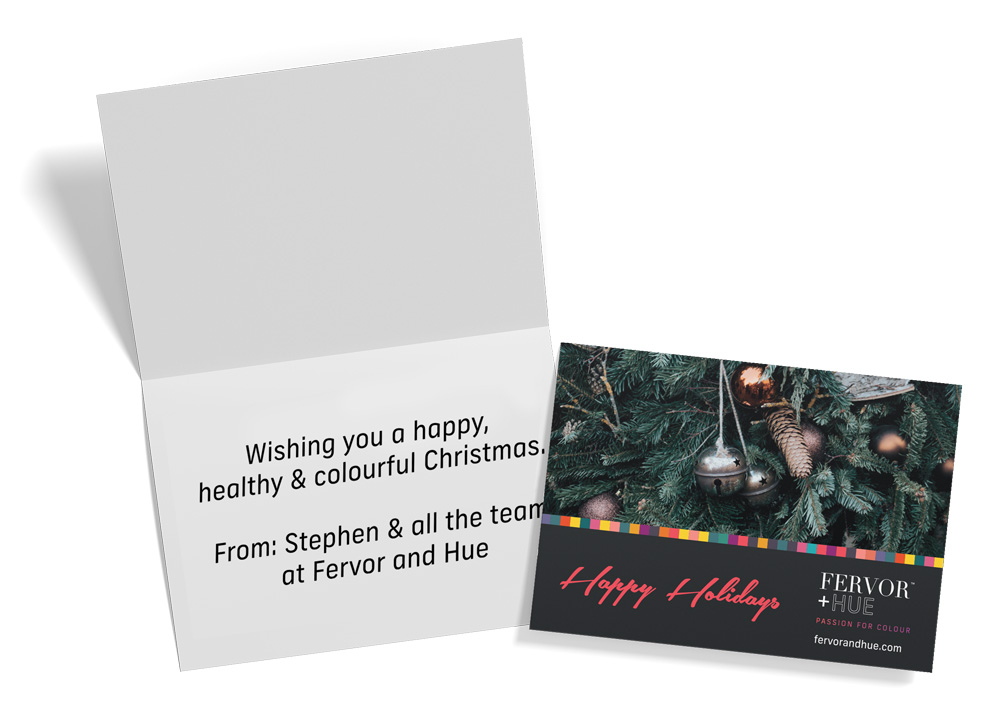 For only $2/each, we will print & include custom greeting cards with your message to make the gifting experience even more personal and memorable!
We now also offer kitting services for everyone who wants to include additional 3rd party items or merchandize with their gifts. This can be a brochure, mugs, t-shits - you name it. We have multiple box sizes available to accomodate various items. By providing samples of all items to be kitted, we can give you a precise quote to ensure smooth execution. Some of our even offer a unique way to package your products and provide the recipients with a fun un-wrapping experience. Talk to us today to discuss your ideas!
Many clients have told us how their holiday gifts became the catalyst for celebration amongst the mere acknowledgement that loyalty and hard work deserve to be commended. In a hectic world where people seldom stop to write a word of gratitude, allow us to do the work for you. Each set will be crafted with your specifics in mind. You supply the gratitude list and we will do the rest!