Increase customer retention & make your company top of mind
With delicious and personalized holiday gifts
Learn More
Holiday gifts are an excellent opportunity to promote goodwill with valued customers, important prospects and hard-working employees.
The Right Gift for Your Budget
Products from $0.39 - $200 per item
Short Lead Time
Only 3-12 business days for production*
Worry-Free Delivery
We can drop-ship your order directly to your recipients
Chocomize specializes in one-of-a-kind edible gifts, customized with your logo and artwork. Since 2009 we've helped corproate clients small and large make an impact on their recipients with premium-quality, unique, and delicious corporate gifts. We offer over 200+ customizable products from chocolate to cookies, candy & more.
All of our representatives have each helped hundreds of business clients to design and personalize holiday gifts for their customers, so we can provide you with as much support as you need. They will help you choose the right product for your promotion, event, or budget, assist you with your artwork and make sure that your brand is remembered in the most positive way.
Our Top Picks For This Holiday Season
Be original with your unique branding on wraps or directly on chocolate
3 Simple Steps To The Perfect Corporate Gift
Depending on the product you are interested in, the time of the year and the time spent in the approval process, we can get your order produced in as little as 3 business days. During the holiday time, it is highly recommended to plan at least 2 weeks for the entire process.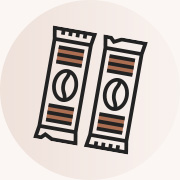 Step 1
hoose Product
Find the right product for your occasion and reach out to us. We are happy to answer any questions you may have and provide you with specific recommendations for your situation.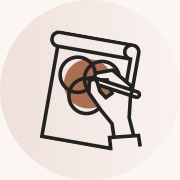 Step 2
Send Your Artwork
Please send us a high-resolution version of your artwork or logo and share your ideas with us. We have design templates available for every item and can assist you with putting together your artwork.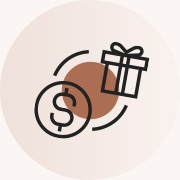 Step 3
Production
You will receive virtual mockups with your artwork via email and you can also request product samples. If you like what you see, we will email you an invoice with all of your order details and send your order to production.
Browse by Category
If you know what type of product you are looking for, browse our categories to see all of our options. Each product can be transformed into a unique and memorable holiday gift with your logo, message and holiday design.
What customers are saying about us
The chocolates came out so good and everyone loved it! The experience was excellent on all fronts.
I loved everything about the process and the order. Someone from the support team reached out to me within a few minutes and assisted with my logo file and within 30 minutes I received a mockup. The final chocolate looked just like what I was promised and the chocolate tastes amazing.