Wedding Favors That Delight & Impress
Make your wedding unique with wedding favors that are customized to fit your style and budget!
Learn More
Treat your wedding guests to something special
We understand how much it takes to plan a wedding which is why we make it easy for you to check "wedding favors" off the list! Our wedding favors below are a curated assortment of our entire product range. We manufacture with the highest industry standards and make sure that your favors arrive in perfect condition.
The Right Favors for Your Budget
Products from $0.50 - $5 & more per item
FREE Mockup Designs
Preview our products with your names & wedding date
Worry-Free Delivery
We will make sure your order gets delivered in perfect condition
Our Most Popular Wedding Favors
Wow your guests with wedding favors, customized with your names, message & wedding date!
Get a Quote Today
All of our representatives have each helped hundreds of wedding couples with their wedding favors. From answering product questions, to assisting with your artwork and generating mockups with your respective logo and design - we pride ourselves on the excellent service we deliver in every step of the process.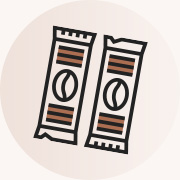 Step 1
Choose Product
Find a product that you're interested in and reach out to us directly through our contact form. Let us know about your ideas and artwork and we'll get to work.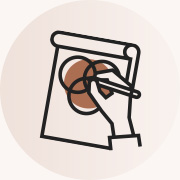 Step 2
Send Your Artwork
Based on your ideas and event date, we will create a mockup for you and send you a detailed quote including shipping.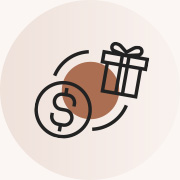 Step 3
Production
If you would like to move forward with your wedding order, you can approve the quote and we will send your order to production.
Browse Examples
Get inspired! We have dozens of pre-designed templates available that we can easily integrate your information into.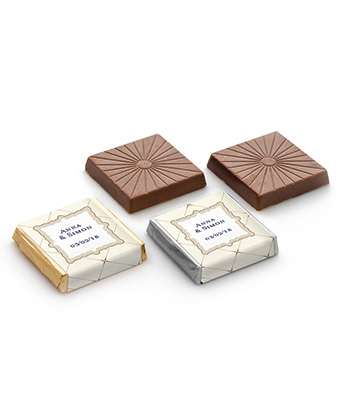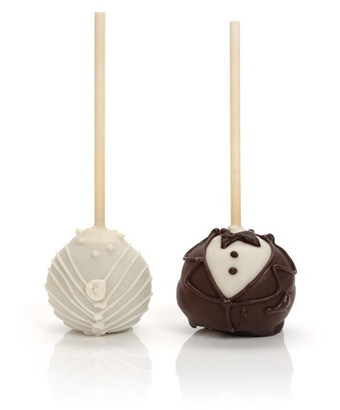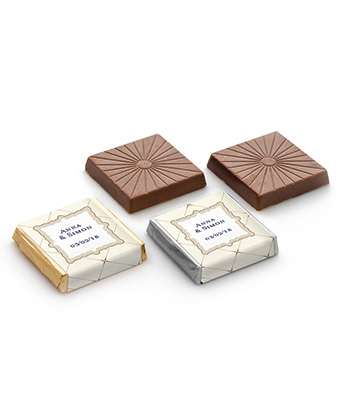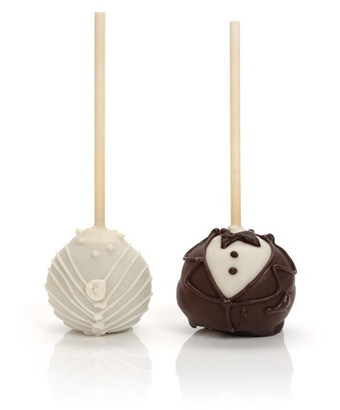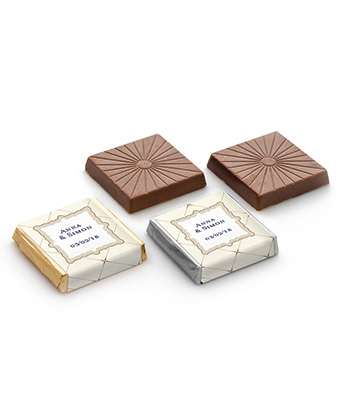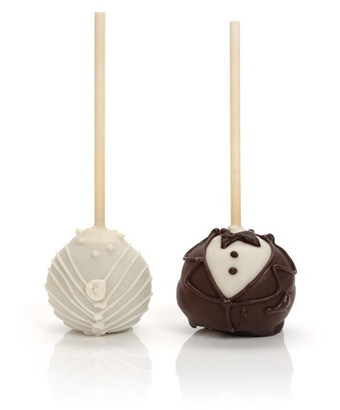 Shop by Budget
Find the Perfect Corporate Gift Within Your Budget
What customers are saying about us
The chocolates came out so good and everyone loved it! The experience was excellent on all fronts.
I loved everything about the process and the order. Someone from the support team reached out to me within a few minutes and assisted with my logo file and within 30 minutes I received a mockup. The final chocolate looked just like what I was promised and the chocolate tastes amazing.